Congratulations to Media Molecule, who received this year's YGD Hero award!
The YGD Hero award, which is chosen by BAFTA's Games and Learning & New Talent Committees, is awarded to a figure or organisation in the professional games industry who supports young game designers.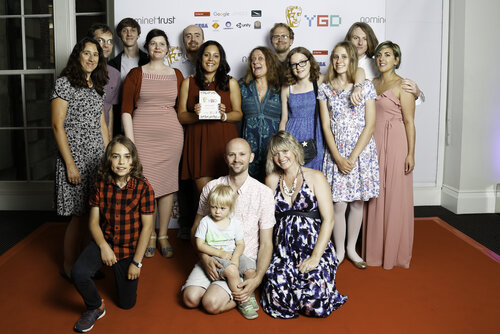 I'm also proud that we are recognising Media Molecule as the YGD Hero Award winner this year, as a fitting recognition of their portfolio of games that inspire such a breadth of creativity, as well as celebrating educators who have supported the initiative and helped to inspire these talented young people towards a career in our dynamic and thriving games industry.  - Harvey Elliot, Chair of the BAFTA Games Committee. 
Founded in 2006 by a group of like-minded friends looking for new creative challenges, Media Molecule has grown from humble beginnings to becoming one of the industry's most pioneering developers, constantly pushing the boundaries between the player and the creator.
Whilst maintaining a small family feel, Media Molecule has gone on to develop multi-award winning, critically acclaimed titles such as LittleBigPlanet, LittleBigPlanet 2, Tearaway and Tearaway Unfolded. The studio consistently aims to tell beautiful and compelling stories that give players the power to go forth and create their own adventures and their own worlds.
We are completely thrilled and honoured to be presented with the BAFTA YGD Hero Award. At Media Molecule, we are passionate about meeting the future generation of games makers and encouraging them to follow their dreams. It's always so inspiring to see how much talent and dedication these incredible young people have and we can't wait to see what the future holds – we're in good hands!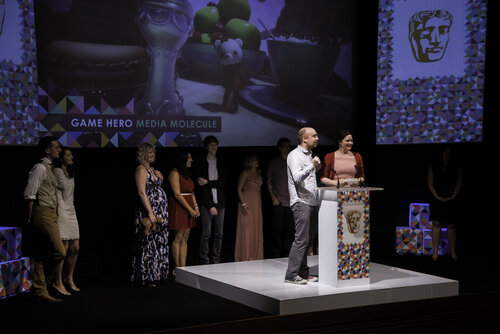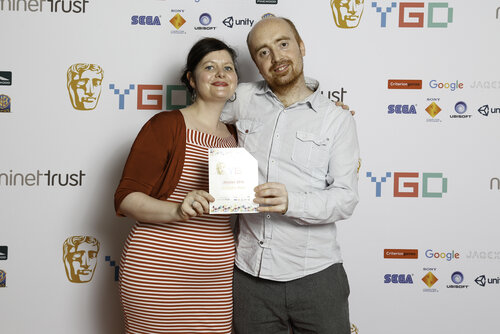 Now in its 10th year, Media Molecule is setting its sights even higher with an ambitious new title for Playstation 4 called Dreams. Set in a 3D space, Dreams will offer deeper and more advanced tools, giving players the power to create more than just games, but entire pieces of art -  whether it's music, films, animations or sculpture. The opportunity for intersection between the art and gaming worlds is now greater than ever, and is something that Media Molecule is looking to achieve with their new game.