Do you know someone who is really inspiring you to make games? A hard-working leader or teacher who has a passion and dedication for game making and design? You can nominate them for the YGD Mentor Award.
This award is presented to an inspirational individual involved in the education of young game creators in the UK. We are inviting nominations from members of the general public to nominate a mentor, teacher, code club leader or other educator who has inspired young people to learn programming and game design skills – particularly reaching out to young people who might not typically try their hand at game design.
---
 Michael Warburton - YGD Mentor Award winner 2016
Michael is Head of Games Development at Cambridge Regional College and creator of Rizing Games - the first FE educational commercial games development studio in the country. As part of Rizing Games, Michael's students now run a stall at E3 every June and continue to be the only UK-based college or University to attend and exhibit commercially released games.
Michael said his award win was "pretty unbelievable, with so many amazing people being nominated". Michael's work gives young game developers a chance to gain a qualification, as well as showcasing their work and build that all-important portfolio which will help them to launch a career in the games industry.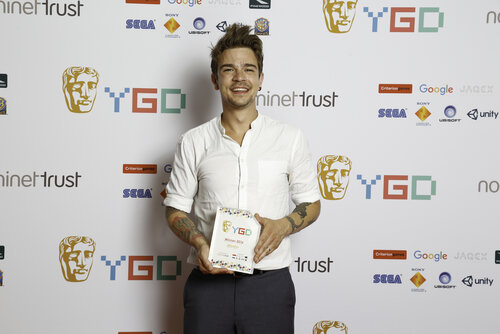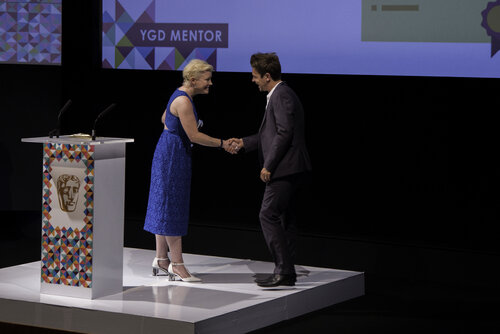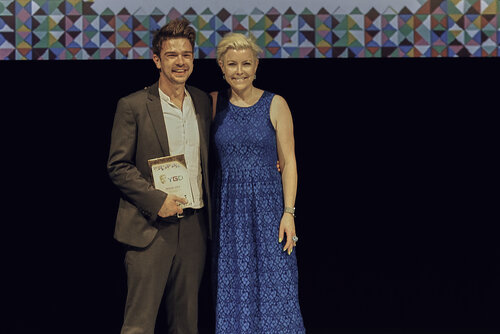 ---
Ray Chambers - YGD Mentor Award winner 2015
Ray is Head of IT at Uppingham Community College in Rutland, East Midlands. He runs a successful extracurricular coding club for his students and also visits local primary schools to introduce younger children to coding. He is also a regular blogger.
Ray was clearly over the moon to win the award: "I was so overwhelmed! It was so unexpected and to be honest, everyone in the category was so deserving! I was very humbled to be there."
The jury who choose Ray were incredibly impressed: "We were heartened by the enthusiasm and innovation demonstrated by all of the nominees. Amongst them Mr Ray Chambers stood out for the way he'd used social media to take his teaching outside the classroom and his commitment to engaging a diverse range of young people in the magic of game design."