You have six days to reprint a photo album from start to finish - but don't stare at the screen too long! Light will be your darkest enemy.
---
The designer:
Aryaan Awais, aged 17
King Edward VI Aston Grammar School, Birmingham, West Midlands
---
Aryaan's story behind the game:
"ANY.TIFF: Look at gaming through another viewfinder (because video games are art!)
"ANY.TIFF focusses the subject on editing: use unique photograph editing tools (and video editing tools) to carefully guide your program from one end of the level to another.
"Don't stare at the screen too long; you only have six days in total to reprint the album to the modern day from start to finish - play with time while you play with perspective. Light will be your darkest enemy: Avoid contact with sources of light as you figure out your two-dimensional controls in a three-dimensional space. As long as you see the solution, you won't lose an eye to the new view of visual puzzle-solving."
"Each level operates through the viewfinder of Tiffany's camera through five different art themes in order (each theme containing twelve levels): Abstract, Still life, Architecture, Natural and Reality.
This game is about finding your own solutions to the problems with given tools, hence the name ANY.TIFF. Plan, play and hooray! Replayability is contagiously continuous: Visit the level - Find a bonus blockaded. Delve further to get the correct tool. Revisit the level, quest completed!"
The players:
"Generally speaking, ANY.TIFF would be best suited for ages 10 and over, considering the technical terminology, as well as numerous control schemes and platforming concepts that challenge the target audience. Also, ANY.TIFF revolves around photography, art styles and themes, which can be beneficial for those who enjoy artistic enigmas or photographic puzzles. Finally, this game provides motivation for anyone doing art as a subject to study."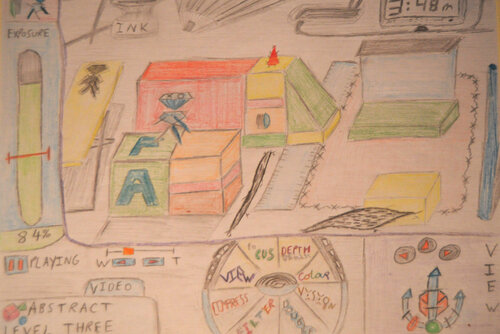 ---
Platform
Desktop